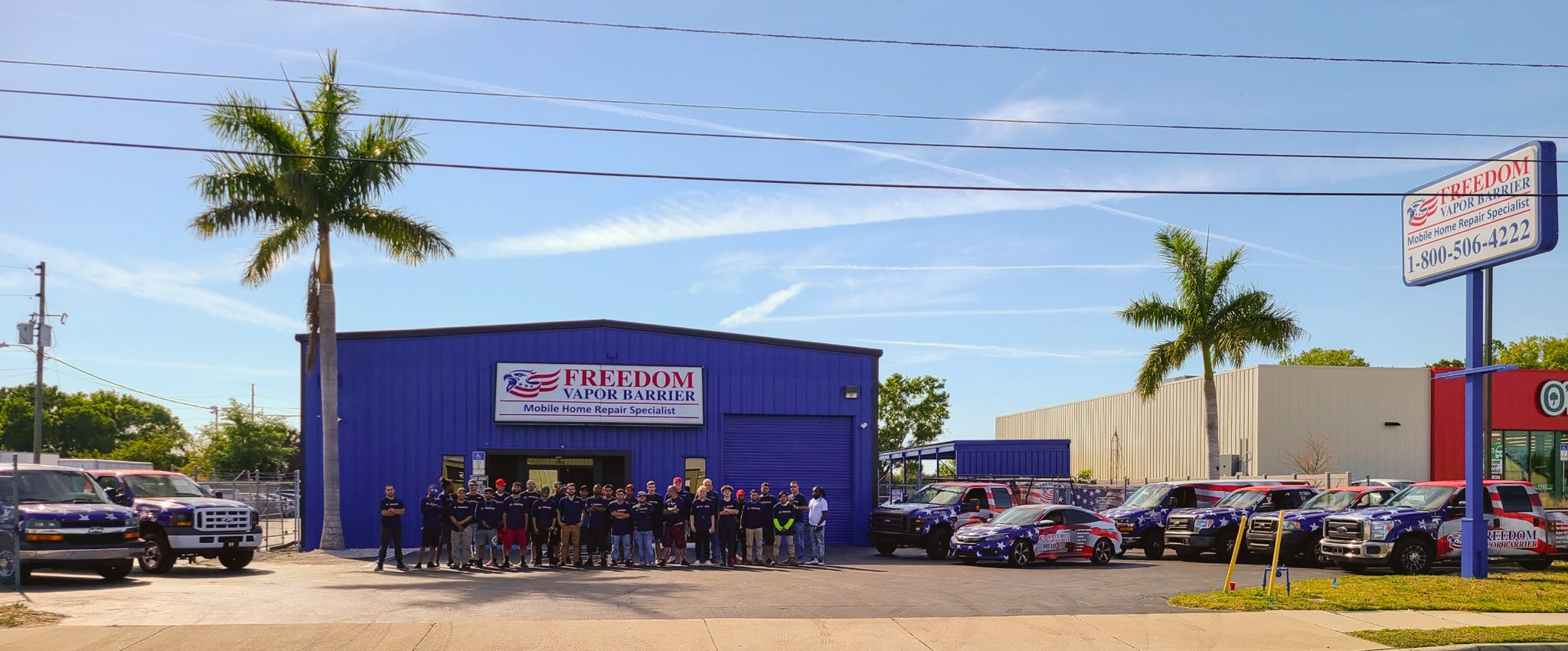 Freedom Vapor Barrier is a locally owned and operated company based in Clearwater, FL that serves mobile home owners across the state. We are available to handle all types of repairs for your mobile homes to keep them in good shape and protect them from inclement weather. 
Our company is fully insured and we are bonded by the State of Florida for your peace of mind. We are state-licensed mobile home installers who are ready to set up your mobile home or take care of any needed repair work. We're members of the BBB and the National Association of Mold Professionals.
Want service from a team you can depend on? Be sure to check out our testimonials to see why customers love Freedom Vapor Barrier.
Licenses
State Certified General Contractor CGC1530120
State Licensed Mobile Home Installer IH / 1135629
Florida Roofing Contractor License FL CCC 1333135